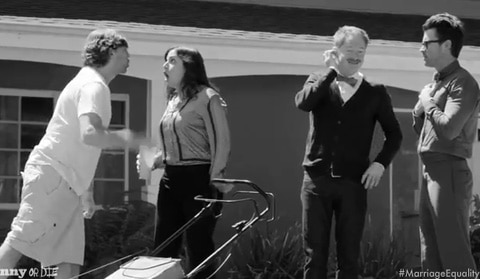 Check out this amazing new PSA narrated by George Takei and featuring Jesse Tyler Ferguson and Brad Goreski warning of the dangerous individuals who oppose marriage equality.
Says Takei: "There is one person living on this street whose orientation threatens to destroy society....Dale looks normal, but he gives off clues of his prejudice with buzzwords like 'pro-family', 'traditional marriage' or .... 'pole smoker'."
Check out "Gays Beware", AFTER THE JUMP...