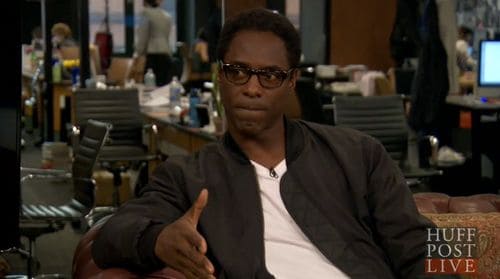 Former Grey's Anatomy actor Isaiah Washington sat down with HuffPost Live late last week to talk about coming back to acting, and claimed that "an agenda" ruined his career following anti-gay remarks he made in early 2007.
"I didn't have a choice. After the incident at the Golden Globes everything just fell apart. It literally stopped. Whatever the agenda, whatever the plan was it worked. I lost everything. I couldn't afford to have an agent. I couldn't afford to have a publicist for the crisis management to continue. I couldn't afford to continue. I went from 2 million dollars a year to residual checks. Zero. I couldn't get another apartment after I turned in my lease for my $3 million home. I had to put it in my wife's name. No one wanted to touch the name of Isaiah Washington for three years."
Watch, AFTER THE JUMP...