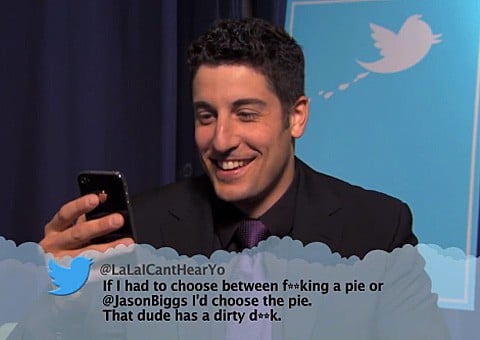 Last night Jimmy Kimmel returned to one of his best segments, in which celebrities read the ugly trolling that has been done to them on Twitter.
Last night's featured John Krasinski, Kevin James, Chris O'Donnell, Sharon Stone, Nick Offerman, Jason Biggs, Amy Poehler, Dennis Quaid, Aaron Paul, Mark Ruffalo, Christopher Mintz-Plasse, Kevin Bacon, Julia Louis-Dreyfus, and Larry David.
Watch, AFTER THE JUMP...