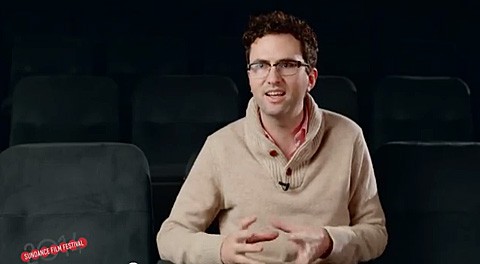 Director Craig Johnson, co-writer Mark Heyman, and their film The Skeleton Twins, are the first big hit to come out of Sundance this year.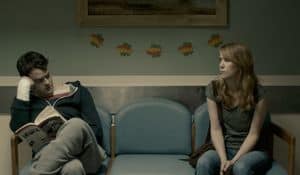 Deadline reports:
In separate deals that add up to $3.5 million and likely the biggest total so far for a film at the Sundance Film Festival, Lionsgate and Roadside Attractions bought domestic rights, and Sony Pictures Worldwide Acquisitions bought the rest of the world on The Skeleton Twins, the Craig Johnson-directed film that stars Bill Hader, Kristen Wiig, Luke Wilson, Ty Burrell and Kathleen Rose Perkins. Former Saturday Night Live co-stars Hader and Wiig play estranged twins who reunite and look back over their lives after they cheat death on the same day. Lionsgate/Roadside takes U.S., SPWA gets other worldwide rights. They plan to release it late summer.
Hader's character is gay, as is Johnson. The film was co-written by Mark Heyman. They've been working on the film for eight years and Sundance was an overwhelming experience, according to Buzzfeed:
It was the first time either had watched the film with the audience, an experience Heyman said was akin to "watching figuring skating — you're just worried if the next jump is going to land." For Johnson, though, it was the film's first real jump — the first time Milo and Maggie see each other in the film, and have a teasing exchange about the book Marley and Me — that allowed him to exhale. "People were really laughing," he said. "I had just never heard that kind of reaction. I was like, oh my gosh, they're getting it. They're going to get the deadpan humor; they're going to get how these characters interact. I kind of let myself relax I think after that."
Watch Johnson talk about the film, AFTER THE JUMP...