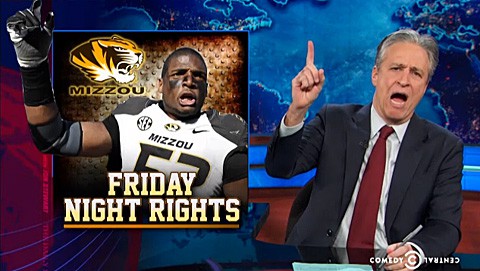 Jon Stewart celebrated the coming out of the first-team all-American and the defensive player of the year in the Southeastern Conference, as well as Missouri's MVP:
"It's as though sexual orientation has nothing to do with physical strength."
Stewart also mocks Tebow, as well as other Jonathan Vilma and his 'locker room fears'.
Watch, AFTER THE JUMP...