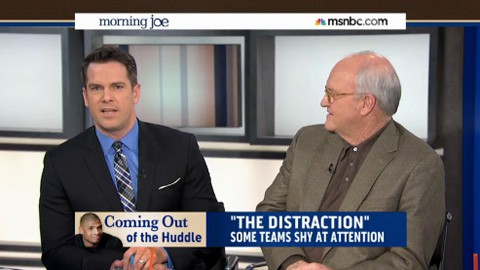 MSNBC's Morning Joe this morning took up the story of Michael Sam's coming out and whether a gay player will be accepted in the NFL.
Said Thomas Roberts: "If the league can overlook alleged murderers, wife beaters, and people who don't pay child support, I don't think letting in a nice clean-cut gay guy is going to hurt anybody."
Watch, AFTER THE JUMP...