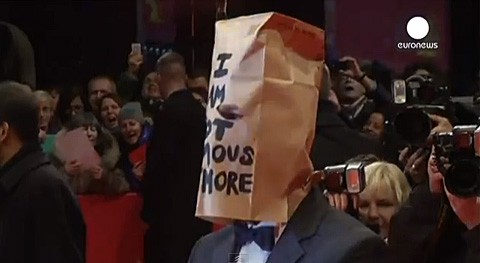 Shia LaBeouf arrived at the Berlin Film Festival for a screening of his latest film Nymphomaniac, directed by Lars von Trier, wearing a paper bag that said "I am not famous anymore."
The incognito arrival came hours after a bizarre press conference in which he answered a single question. LaBeouf, who was also missing a tooth, was asked about his multiple sex scenes in the film and said,
"When the seagulls follow the trawler, it's because they think sardines will be thrown into the sea. Thank you very much."
The line was taken from the film "Looking for Eric" and said by French soccer star Eric Cantona.
Check out clips of the bizarre behavior, AFTER THE JUMP...