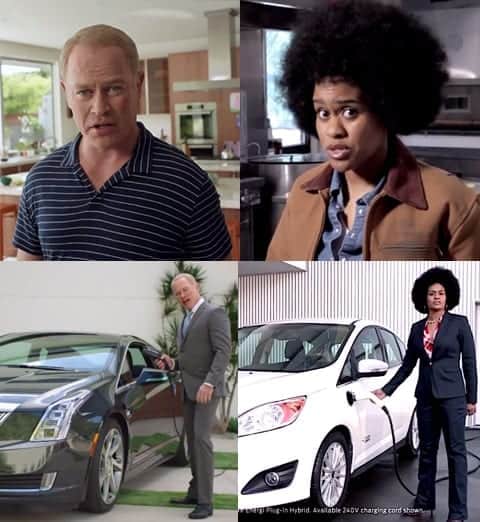 During the Oscars and the Sochi Olympics, Cadillac aired an ad in which actor Neal McDonough strolled around an expensive house praising Americans for tirelessly working, buying stuff and creating their own luck. He then drives away in a 2014 Cadillac ELR range-extended electric luxury coupe.
The ad annoyed some viewers who see it "as ugly American chest-thumping and an apologia for the 1 percent."
However, Ford just released an ad for its Ford C-Max Energi plug-in hybrid car mimicking Cadillac's to great effect. Business Insider  describes its differences:
"[It features] Pasho Murray, a real woman who founded Detroit Dirt, a company that turns waste into compost and sells it to people who want to create urban gardens. Murray looks out at a landfill and wonders why Americans aren't more like other countries who buy locally grown food. She gives her speech while walking through a local restaurant where she collects food scraps for compost. She says Americans are starting to get more food from local markets because they're "crazy entrepreneurs trying to make the world better."
Although both ads reek of self-righteousness, Ford's delightfully skewers the upper-class pretensions of the Cadillac ad while suggesting that community is a better virtue than conspicuous consumption.
Compare the videos AFTER THE JUMP…
First, here's Cadillac's ad.
And below is Ford's ad: