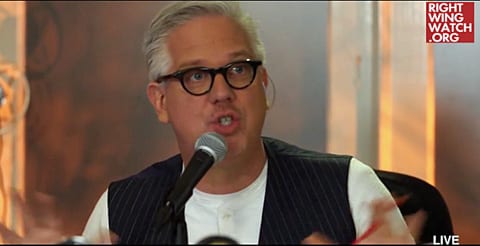 The subject of political support for same-sex marriage came up on Glenn Beck's radio show yesterday, and the focus turned toward Hillary Clinton. Beck mocked Clinton for waiting till it was politically safe to support gay marriage, Right Wing Watch reports:
He added: "I'm telling you. Hillary Clinton will be having sex with a woman on the White House desk if it becomes popular."
Watch, AFTER THE JUMP...