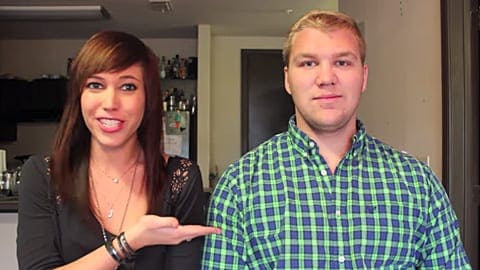 A University of Central Student says that the Beta Theta Phi fraternity rejected him after discovering that he is gay, Knight News reports:
In a YouTube video posted last Thursday, sophomore George Dumont claims he was "balled," or removed, from Beta Theta Pi's Fall 2013 pledge process five days before initiation because of his sexual orientation. Dumont would later go on to file a report with the UCF Office of Fraternity and Sorority Life detailing the allegations.
In the video, Dumont claims to "have done some digging" and provides a screenshot of a text conversation in what he says is between himself and a brother of Beta Theta Pi.
He asks: "Was there a reason why?"
"They were 'uncomfortable' with things that were said. Aka they are homophobic. It's disgusting and caused a late night meeting with me almost pulling my own pin," the text reads.
Watch, AFTER THE JUMP...