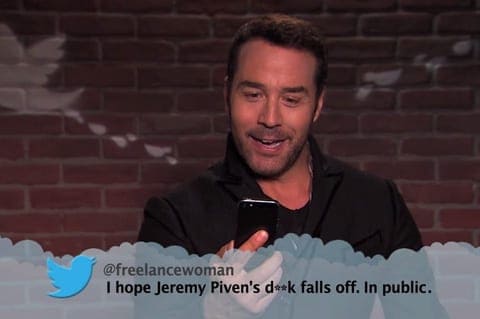 One of Jimmy Kimmel's best segments, in which celebrities read mean tweets about themselves, was back last night.
Julia Roberts, Don Cheadle, Ashton Kutcher, Courtney Cox, Andy Garcia, Ethan Hawke, Mindy Kaling, David Blaine, Don Rickles, Ethan Hawke, Matthew McConaughey, June Squibb, Jeremy Piven, Kit Harington, Emma Stone, Gary Oldman, and Sofia Vergara take the trolling to hilarious heights.
Watch, AFTER THE JUMP...