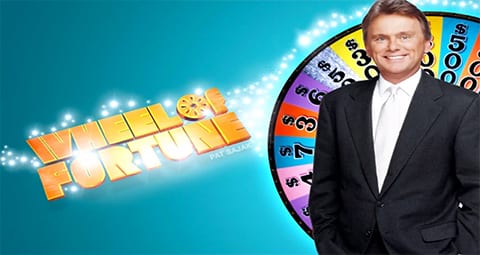 In case you missed it, 'Wheel of Fortune' host Pat Sajak sent out a series of incendiary tweets recently that showed the former weatherman's more than skeptical views on climate change, culminating in the following post that caused a firestorm on Twitter:
I now believe global warming alarmists are unpatriotic racists knowingly misleading for their own ends. Good night.

— Pat Sajak (@patsajak) May 20, 2014
Sadly, Sajak is not alone in his belief that climate change is not real. And though Twitter users had a lot of fun calling out Pat's whack-job point of view, trying to interpret his comment beyond its blatant disregard for the science behind climate change isn't so easily done. Why specifically are believers in climate change racists and unpatriotic? Mother Jones takes a whack at it:
Perhaps he's channeling a strain of conservative argument best epitomized by the book "Eco-Imperialism: Green Power, Black Death," by Paul Driessen. According to Amazon.com, it argues that the environmental movement "imposes the views of mostly wealthy, comfortable Americans and Europeans on mostly poor, desperate Africans, Asians and Latin Americans."
Of course, the reality of the situation is that those who will be most impacted by the extremes of climate change are the world's poorest and most vulnerable.
No reaction yet from famous tile-turner Vanna White.
Check out a special Pat Sajak-themed 'Wheel of Fortune' puzzle, AFTER THE JUMP…
Suggestion for Wheel of Fortune puzzle! @patsajak pic.twitter.com/0UZzm4MTOD

— Greg Laden (@gregladen) May 20, 2014