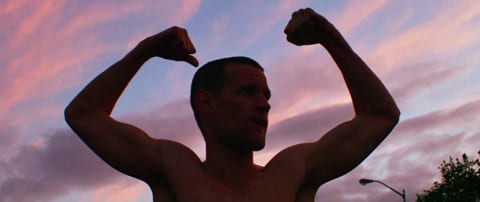 Ryan Gosling's directorial debut Lost River, about life in a crumbling Detroit suburb, premiered at Cannes and is inspiring plenty of reaction, according to The Hollywood Reporter:
While the formal reviews have not yet been filed, the first round of critical tweets was decidedly mixed. "Just think," tweeted The Guardian's Peter Bradshaw. "If Ryan Gosling hadn't been such a star actor, he'd never have allowed to direct *stares into space, screams*." The Toronto Star's Peter Howell countered, "LOST RIVER: Unholy Motors. Gosling's Motown fantasy blitzes eye & mind." Kate Muir of The Times of London dismissed it, saying, "Cripes. Ryan Gosling's Lost River is a lurid mash up of Lynch, Refn and Edward Hopper. In a bad way." But Hitflix's Gregory Ellwood enthused, "it doesn't all work but Ryan Gosling hits for the fences with #LostRiver and hits something gorgeous. An unexpected vision."
A trailer for the film has been posted online.
Watch it, AFTER THE JUMP...