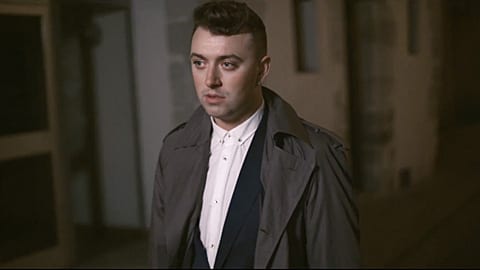 British singer-songwriter Sam Smith released the music video for his new single "Leave Your Lover". It's a haunting, moody clip that appears to deal with sexuality amid a bisexual love triangle but then seems to make a choice at the end.
Some are speculating that it's a personal coming out statement.
Writes the UK's Express:
The video stars Smith, model Daisy Lowe and another male as they enjoy a night out on the town, whilst flirting with each other throughout the scenes.
The unrequited love song features the lyrics, "Leave your lover/leave him for me", and as the video progresses, it shows that Smith is not suggesting Lowe's character splits from her partner, but rather the man break-up from his boyfriend to be with him.
In any case, it's a gorgeous track. Enjoy it, AFTER THE JUMP...