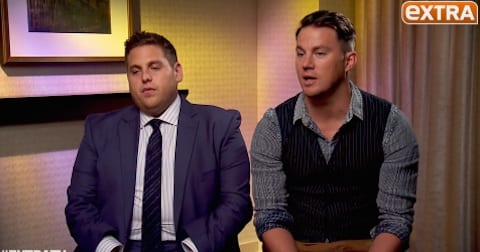 Jonah Hill continued his gay slur apology tour on Extra, and this time Channing Tatum, his 21 Jump Street co-star, was there to have his back.
Said Tatum: "I'll jump in and just say that I think most of the time when people have to go on and sort of apologize for something it might not come off all that well because it's not actually like what they mean. I can honestly say that is not who he is. It came off well and he did it well because he really means it, that wasn't who he was that day."
Watch, AFTER THE JUMP...