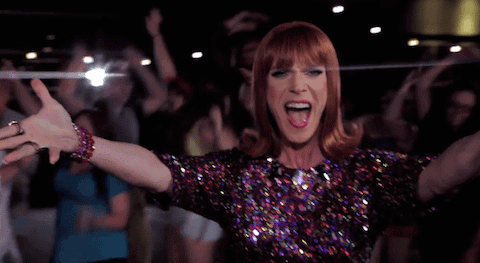 Taking a break from the splendid world of video games, Miss Coco Peru put together a new music video for the world to enjoy titled "Show Me Your Pride." It's auto-tuned to hell and back, but in an obvious, charming, sequined, Eiffel 65 sort of way. She calls out for everyone to show their pride, saying,
"[Those queens from the past] taught me that we create the life we want to live. A life lived free of shame, a life lived out loud, proud, and just a little bit ridiculous."
You can watch the techno-sparkle spectacular AFTER THE JUMP...