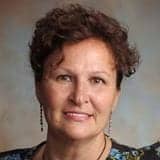 Yesterday, the Philadelphia-based 3rd U.S. Circuit Court of Appeals rejected a motion to appeal the ruling striking down Pennsylvania's gay marriage ban.
The attempt came from Court Clerk Theresa Santai-Gaffney, of Schuylkill County. Santai-Gaffney has not been dissuaded by the court's judgement; she plans to climb the judicial ladder and take her argument to the U.S. Supreme Court.
Check out the official court documents from the court embedded AFTER THE JUMP.
For those who need a refresher, on May 20, U.S. District Court Judge John E. Jones struck down Pennsylvania's ban on gay marriage. Without an immediate stay on the ruling, gay couples were immediately allowed to marry.
In his decision, Judge Jones deemed the ban illegal, citing a violation of the "Due Process and Equal Protection Clauses of the Fourteenth Amendment to the United States Constitution."
[h/t CBS Philly]
14-3048 #70016 Summary Dismissal by Equality Case Files