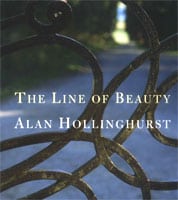 Booker Prize winner Alan Hollinghurst's The Line of Beauty will be adapted for the small screen by Andrew Davies, a screenwriter known for "sexing up" material. The Guardian reports however, that not much sexing up should be needed as Hollinghurst's novel contains some very graphic descriptions of gay sex.
"[It is] a sumptuously written parable of the well-upholstered rise, decline and disgraceful fall of Nick Guest, an Oxford postgraduate who is a proud, detached connoisseur of literature, music and style. Guest arrives in London in 1983 to work on a doctorate on Henry James and becomes a lodger in the Notting Hill home of a wealthy family. He has a black, working class lover but harbours an unrequited love for the son of the family with whom he is lodging. The father of the household is a rising star in the Thatcher government."
The novel is being adapted for broadcast on BBC2.
Davies Tackles Booker Winner for BBC [Guardian UK]