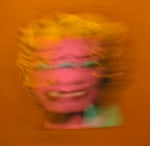 The current issue of The New Yorker features an essay by Edmund White on his relationships with women which offers some insight into the early fantasies, the heterosexual frustrations, and the self-loathing of gay men that for some never dies:
"I never much liked myself when I had sex with men. I could never work up a persona for myself, could never figure out who I was. A pockmarked rapist? A plucked and creamed effeminate monster? My mother? A dirty old man squatting beside a glory hole? None of these images was appealing."
White's writing is pervaded by the sadness that saturates the youths of gay men whose experience is framed by the more closeted periods of gay culture — the 50's, the 60's, even the early 70's. White writes:
"My favorite daydream was that [Marilyn Monroe would] come with me to my senior prom. All the other guys would be astonished: the toad, Eddie White, was really a prince. I pictured her on my arm, her sequinned gown glittering, her voluptuous body undulating as we entered the dining hall, which had been transformed by crêpe paper into a ballroom. It was like a mermaid's visitation. The thin boys with their brush cuts and spotty faces, their dinner jackets and burgundy cummerbunds with matching bow ties, would gape at us. No way, man, the biggest dweeb of them all with . . . Marilyn!"
Contrast this passage about his secret crush on Marilyn Monroe with high-schooler Frank Paiva's piece from last week's New York Times about taking girls to the prom and you'll see what I mean:
"When we walked into the dance, the two of us would initially stun people, not because we were two guys but just because we looked great. I wouldn't care if I had to learn to make clothes myself if it meant avoiding that awkward 'I rented this, and it doesn't quite fit' look. I would be able to hold his hand all night without feeling weird or attracting attention. By the time it was over, we would be so tired we wouldn't even care."
How different things are, and how alike! It's interesting that White seems to be trying to make the same point as Paiva, though because of the time period he couldn't conceive of allowing a real boy to inhabit his prom date fantasy and instead replaced it with an icon who serves the same use. In reality he wanted exactly what Paiva does — yet Paiva's passage demonstrates that at least now we are closer to making it a reality.
My Women [the new yorker]