Here's our second installment of Towletech which will hopefully be a regular Friday feature on technology, science, and the internet, and also introduce some new voices to this blog.
This week's edition was put together by Daniel Williford and me, with some help from Towleroad reader Ryan Murphy.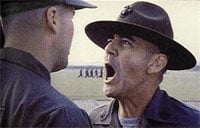 The biggest news in the computer world this week was Apple's introduction of Boot Camp, a software application that will allow all Mac users to boot Windows XP on their computers. The move is an attempt by the company to get PC users to switch to Macs. Some PC users have been hesitant to switch because either they own a lot of the Windows software, they use a PC at work, or they're just used to the Windows operating system.

With Boot Camp, which allows users to choose which operating system they'll use upon booting their computers, there's little reason not to make that switch. Reaction from Wall Street was overwhelmingly positive, as analysts saw the move as a way for Apple to gain market share in personal computers. Apple's stock shot up on the news. Boot Camp is currently in Beta status but is available as a free download on Apple's site. — AT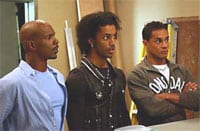 LOGO announced that it will make its programming available for cell phones via Amp'd Mobile's service. "The new gay and lesbian content, called Logomotion, will include shows such as Noah's Arc, which is about four friends in Los Angeles; Trip Out, a look into gay-friendly hot spots around the world; and Real Gay Stories, a behind-the-scenes look at Logo's documentaries and reality series….[and] will also include special programming, such as a stand-up comedy series created exclusively for mobile viewers." — DW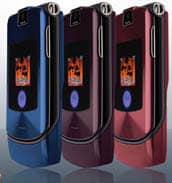 Motorola has introduced three new shades of Razr phones for those of you with mobile communication color fetishes. — RM

Beginning last Monday, six major movie studios began licensing their films to be distributed online. Movielink and CinemaNow began offering the downloads, while sites like Amazon and iTunes are busy working to arrange their own deals with Hollywood. As for the first phase of downloadable movie content, it's a start, but not ideal: "CinemaNow will allow the movies to be played only on a single computer. Movielink will allow the movie to be copied onto a DVD, from which the movie can be downloaded to two other computers, but it cannot be played on a conventional DVD player." Studios expect to make content available to portable players later this year. — DW

In a related story, Wired reports that CinemaNow subsidiary All Adult Channel will soon begin offering downloadable DVD's of its adult films. In the near future you could be the proud owner of a high-quality, full-length copy of Candy Ass: Take the Pledge without even having to unstick your fingers from your keyboard. — DW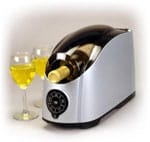 Serve it chilled. Ever put a warm can of soda in the freezer to get it cold quickly, forget about it, and return later to find a mini-mess when you realize it exploded? Here's a handy device that will get your cans chilled in 60 seconds and bottles of wines chilled in six minutes. It sells for $80 and works by spraying a cold jet of water over the bottle or can. — AT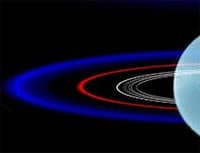 Scientists have discovered more rings around Uranus. Like the new Razr phones, they come in shades of blue and red. Apparently moons are the cause of the blue rings: "The outermost ring is only the second blue ring to have been observed, a team led by Imke de Pater of the University of California, Berkeley, reports in Friday's issue of the journal Science. Also blue is Saturn's outermost ring, the researchers said. And they noted that each of the known blue rings has a moon embedded within it, while the red rings do not. They speculated that the moons swept up larger pieces of debris, leaving only dust and tiny items that reflect more blue light than the red ring, which could have larger pieces of debris. Fascinating. — AT w RM

The release date of the updated version of Microsoft's Windows operating system Vista was pushed back to January 2007. To inform consumers about this delay and to assuage new PC buyers, Microsoft announced a program where stickers reading "Windows Vista Capable" will appear on systems that meet the minimum requirements for the Vista upgrade when it is available. The PR spin may backlash even before the first stickers have shown up, since systems with only the minimum requirements may experience limits on Vista's features. "If it's a low-cost PC and it has a 'Capable' sticker on it, 'it will probably run the features of Home Basic but not anything else'". — DW

Chalk up 1 for Darwin, 0 for creationists. Scientists reported on one of the most important fossil discoveries of all time this week. The crocodile-like species, dubbed Tiktaalik roseae, is said to be the "missing link" that demonstrates how sea creatures became land creatures. The skeleton of Tiktaalik indicates that it could support its body under the force of gravity, whether in very shallow water or on land," said co-author Farish Jenkins, a professor of organismic and evolutionary biology at Harvard University. This represents a critical early phase in the evolution of all limbed animals, including humans — albeit a very ancient step." So now whenever you see Ian Thorpe and his gigantic feet lumbering out of a pool, you'll know what to reference. — AT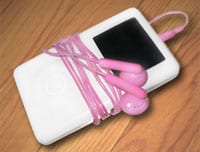 Following controversy over the potentially damaging effects of listening to an iPod at full volume over extended periods of time, Apple this week released an iPod patch that allows users to lock in their choice of maximum volume. The feature works regardless of output device, but your music might sound more fun on Aural New York's new pink iPod headphones. — DW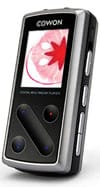 The iAudio 6 by Cowon is the latest digital media player to threaten iPod's domination — and from the looks of it, it might be a legitimate threat, indeed. Claiming to be the first device to use a 4GB hard drive that's only .85″ thick, the diminutive 3″ x 1.4″ x .75″ iAudio 6 competes with Apple's flash drive-based Nano, but is expected to beat the Nano's $249 price tag. It also boasts photo and video playback, support for multiple file formats, voice recording capabilities, FM radio with a live recording option, and a whopping 20 hours of continuous playback. Check out a video clip of the iAudio in action at Gizmodo. — DW

Bill Gates recommends a three-monitor workstation for maximum efficiency. "The screen on the left has my list of e-mails. On the center screen is usually the specific e-mail I'm reading and responding to. And my browser is on the right-hand screen. This setup gives me the ability to glance and see what new has come in while I'm working on something, and to bring up a link that's related to an e-mail and look at it while the e-mail is still in front of me." We assume those aren't Apple Cinema Displays. Read more of Gates' first-person essay on how he uses technology at the office. — DW

Finally, here's a very cool photo that was taken from the International Space Station as it passes over central Turkey during last week's total solar eclipse. The Mediterranean Sea can be seen in the photo, along with the moon's smoky shadow.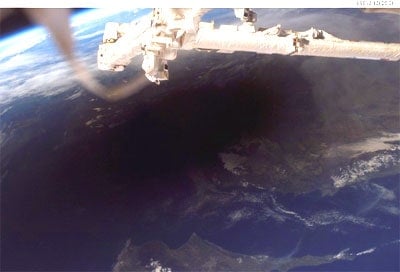 Thanks to Daniel and Ryan for this week's update! If you have a moment, pay Daniel's blog Until Today, a visit. And please don't hesitate to send your tech tips this way, particularly if you've found a new gadget or internet app that you love.