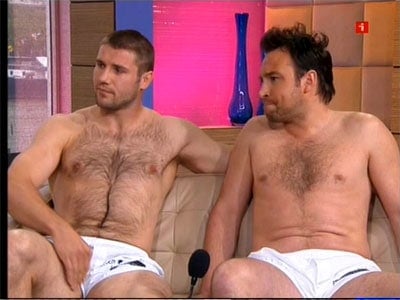 England International and Northampton Rugby star Ben Cohen and former footballer Jason Cundy (a testicular cancer survivor) appeared on the UK's ITV talk show This Morning earlier today to raise awareness for the Orchid men's cancer charity.
The charity is holding a "men in pants" walk across London today to encourage men to learn more about the diagnosis, prevention and treatment of testicular, prostate and penile cancers.
I'd say that Ben Cohen in a pair of boxers is definitely going to raise visibility.
More shots after the jump…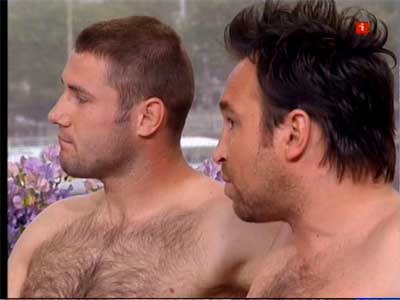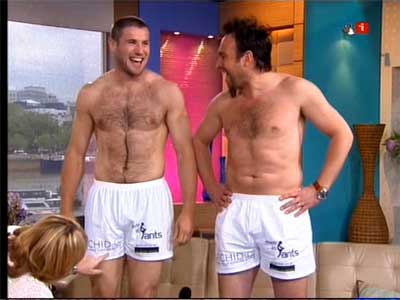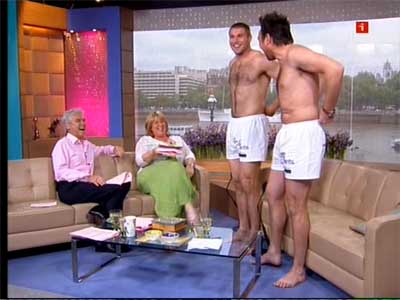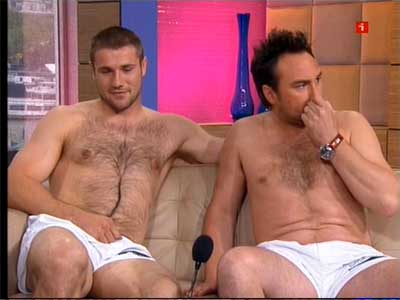 Previously
Ben Cohen Gives Good Face [tr]