25 years of AIDS. Frontline has an extensive site with a timeline, interview and maps on their program (watchable online) The Age of AIDS. An AIDS/LifeCyle event is kicking off this weekend in California to mark the anniversary. San Francisco's Castro district has already begun the grim memorial.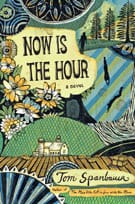 Michael Cunningham interviews author Tom Spanbauer, who has just published his latest novel Now is the Hour
, in this week's HX. Spanbauer is quizzed about go-go boys, fiction, idols, and of the intertwinable literary pair, sex and death: "Sex stands right next to death. And it demands as much respect as death does too. Then there's the voice that's telling the sexual story. The reader almost has to feel as if the voice is going to break open any minute. The secret to voice is fucking with syntax. Saying it wrong. Character lies in the destruction of the sentence. How the voice destroys its sentences is how the heart is broken inside the character. Sex ultimately is about being held while you die a little. And the bigger the risk, the better the sex."

New Yorkers to march across Brooklyn Bridge tomorrow for Marriage Equality.

Minnesota Methodists vote to endorse gay marriage: "The half-dozen biblical references to homosexuality do not reflect what we understand today about loving relationships. This is an identity, not a sin."

Another very brief interview with gay Vito from The Sopranos.