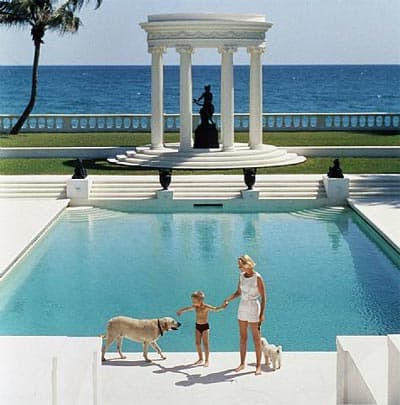 Slim Aarons, who photographed the jet-set in all their excess, has died at 89.
From the NYT obituary:
"He photographed the grand dames Babe Paley, Gloria Guinness and most famously C. Z. Guest, as she held the arm of her 5-year-old son in front of a temple to the goddess Diana at her family's Palm Beach, Fla., estate. He shot Man Ray at his Paris studio, Joan Collins in bed with her pink poodle and Mick Jagger and Marianne Faithfull at an Irish mansion.

"Attractive people doing attractive things in attractive places" was his mantra.

His most celebrated image was shot on New Year's Eve of 1957 in the Crown Room at Romanoff's restaurant in Hollywood. Called "The Kings of Hollywood," it showed Clark Gable, Van Heflin, Gary Cooper and Jimmy Stewart — what Smithsonian magazine called "a Mount Rushmore of stardom" and the novelist Louis Auchincloss "the very image of American he-men."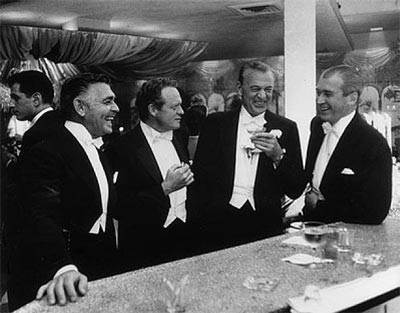 Interesting to note how the voyeuristic photographer of the rich and famous has evolved into the stalkerazzi. Today, the photograph below could very well be a much less refined snapshot of Paris Hilton, Nicole Richie, and Lindsay Lohan, except for the fact that they all hate each other.