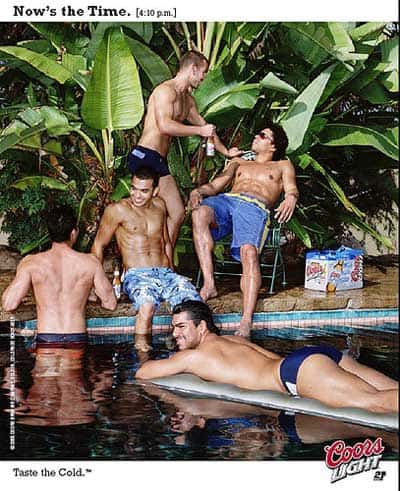 Former boycott target Coors is launching a brand new series of ads directed at the gay market. In addition to these boy ads, they're also going after the lipstick lesbians.
Their slogan is "Now's the Time" and each ad features a little timestamp. So, if I'm reading the bottom two ads correctly, all they're saying is that between 12:52 am and 1:33 am there was time for an outfit change.
And, that's a "cock" on that t-shirt. Get it? So clever.
(thanks john)