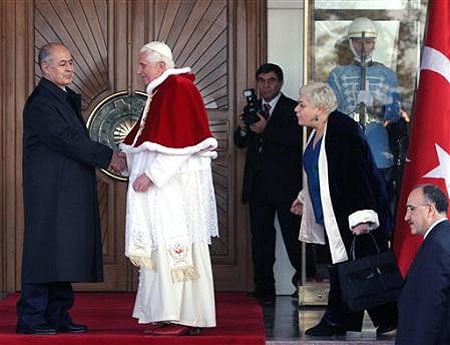 Pope Benedict XVI, who has never been shy about condemning homosexuality or gay marriage, might be interested to know that the translator spreading his message of tolerance to Turkey and its Muslim community is an actress who is considered a "gay icon" in Italy.
Serra Yilmaz, seen here attending to his holiness and Turkish President Ahmet Necdet Sezer, has appeared in a number of films with gay themes, including His Secret Life and Harem Suare, according to Pink News.
Perhaps Yilmaz could educate Benedict about the "secret life" of some of his priests.
In related news (via Daily Dish), the Pope shows off a few of his fashion statements.