An exciting new promo trailer for Wii has been making the rounds, in anticipation of the release of Nintendo's next generation gaming console later this month. Check it out above!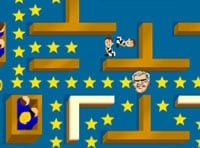 The Game Show Network released Foley's Follies, a free online game based on Pac-Man which features Mark Foley being pursued by Congressional pages. When Foley chomps into an "Instant Message" bubble, it is he who has a few seconds to chase the page boys and gobble them up. Look out for their next release, which we hope is a Ms. Pac-Man clone based on Ted Haggard.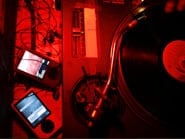 Microsoft launched Zune.net, which promises that the iTunes-like downloadable program will be released November 14th. The site includes lots of Zune information and photos, and accessories; promo pages for indie bands; and lots of links to the emerging Zune community. Gizmodo got their hands on a Zune or three, and has a very thorough review here.
Rick Santorum is doing it. So is Phil Angelides. Ned Lamont supporters, calling themselves Nedheads, are all about it. Using the internet for mudslinging campaign tactics allows candidates to harness the power of YouTube, MySpace, and fun Flash games to create negative campaigning that is distributed virally.
Are your political leanings genetic? A group of scientists are researching the possible genetic influences on an individual's choice of political ideologies — amid much criticism. "We can't just fall for the fairy tale that all people are genetically
identical," Hibbing said. "Willful ignorance is unforgivable."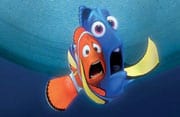 A dire warning: only 50 years left for fishing. According to a Stanford University scientist who is part of a major new study on marine biodiversity, "Unless we fundamentally change the way we manage all
the ocean species together, as working ecosystems, then this century is
the last century of wild seafood."
YouTube was sued by ten-year-old industrial supply company Utube.com, which claims that it will need to re-brand itself after a costly deluge of web surfers visited its site by accident. "The company's site once drew a
steady 1,500 unique users monthly, Utube said, but that figure has
soared to some 2 million per month in recent weeks."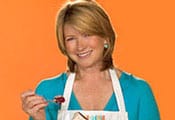 If you're deep into planning your fabulous gay Thanksgiving, you might find help at Yahoo's newest web portal, Yahoo Food.
The web reached a milestone in the month of October: there are now 100 million websites (domain names with content on them).
In a surprising turn among two former rivals, Microsoft agreed to work with Novell to make support between their competing operating systems a greater possibility. Microsoft, considered monopolistic in the business world with its Windows operating system and Office applications, conceded to work with corporate customers who wish to integrate both Windows and Linux environments. Novell distributes an open-source version of Linux called Suse — a business model that is worlds apart from Microsoft's. "To encourage more companies to embrace Novell's open-source platform,
Microsoft has pledged not to assert its patent rights over any of its
technology that may be blended with Suse Linux."
Daniel Williford is our TowleTech correspondent.

You can visit him at his blog, Until Today…