ROBBIE WILLIAMS: In drag? An explanation here.
THE WHITE DEER: Save us!
ROSS THE INTERN: Ross meets Steve Irwin (an oldie but goodie).
THIS WEEK IN GOD: The Daily Show's Samantha Bee's Christmas Christacular. (source: virtual matter)
Check out the rest of our guides to the Tube here!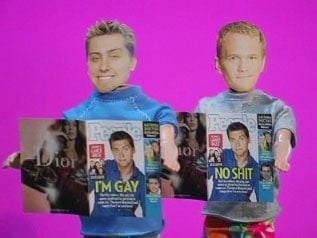 And I can't embed it, but make sure to check out World of Wonder's 12 Days of 2006.