Captain of Yale tennis team apologizes to gay group for inappropriate initiation ritual: "During dinner on Nov. 10, team members wearing women's underwear and fishnet stockings had posed as members of the Sigma Alpha Epsilon fraternity and entered several residential college dining halls, where they sang and danced on tabletops, students who saw the incident said. The witnesses said the team's initiates had signs on their backs that read, 'I'm a faggot. Insert Here.'"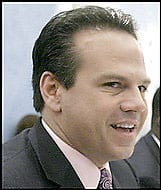 Openly gay Providence mayor David Cicilline lauded for city improvements despite a ne'er-do-well family: "Last year, news broke that the mayor's brother, John M. Cicilline, had racked up $5,880 in parking tickets and fines, making him one of the city's biggest scofflaws. The older brother eventually paid $2,300 in August to settle the matter. Then, earlier this month, the older brother and a now-disbarred lawyer were indicted on federal corruption charges. Prosecutors said the two men requested more than $100,000 from a couple facing drug charges. According to the indictment, the two lawyers said they would use the money to set up a drug deal so their clients could expose it to authorities in the hopes of winning a lighter prison sentence." Folks are speculating Cicilline may make a run for Rhode Island governor. Says the mayor: "I think people judge you on who you are and what you stand for."

A meditation on top chefs and E-Z Bake Ovens: does cooking make you gay?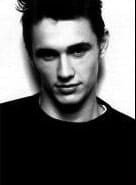 Overexposed: 18 actors you won't be able to avoid in 2007.

Would you like fries with that Federline?

New Jersey schoolteacher Daniel Curcio settles with school district for $270,000 in lawsuit over discrimination claims: "In the lawsuit Curcio filed in October 2004, the Spanish teacher said he was reprimanded for telling his students in March 2002 he was gay. Curio also said his colleagues called him a 'troublemaker' and made jokes about his sexuality and the school district erased his Web page because it mentioned he is gay. In November 2002, Curio said he began experiencing stress-related panic attacks and in January 2003, he took a paid leave of absence from his job. 'That's all because of the fact that the harassment got so bad that I couldn't take it anymore,' he added."

Air America bought by New York realtor Stephen Green.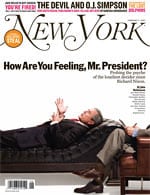 New York magazine criticized for refusing to extend health benefits to the domestic partners of its employees. "[Spokeswoman] Torrey did not explain why New York has been so uniquely hobbled by government red tape. But another staff member wryly notes that even though long-time partners of gay and single staffers don't qualify for health care, the magazine does offer its employees 'bereavement leave' for the death of 'significant others.' In other words, if your partner drops dead because he or she couldn't afford to see a doctor, you won't be docked for taking the day off to attend the funeral. Now that's progressive!"

Bravo's Top Design off to "shaky start"? "…the show faces a dramatic challenge. Shows such as American Idol and Project Runway have a built-in theatricality that is difficult to replicate in a show like Top Design. The Project Runway model strutting her designer's stuff down a catwalk serves as a dramatic climax to each episode, and Top Design's before-and-after shots of the design space just don't have the same emotional kick."