Michael J. Fox will attend George W. Bush's upcoming "State of the Union" address at the invitation of Rhode Island Rep. Jim Langevin, who has been confined to a wheelchair for most of his adult life.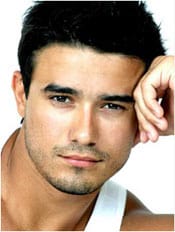 Meet Mr. Brazil 2007.

Heidi Cullen, the Weather Channel's foremost climatologist, says AMS should not approve meteorologists who disagree with scientific theories on global warming: "Meteorologists are among the few people trained in the sciences who are permitted regular access to our living rooms. And in that sense, they owe it to their audience to distinguish between solid, peer-reviewed science and junk political controversy. If a meteorologist can't speak to the fundamental science of climate change, then maybe the AMS shouldn't give them a Seal of Approval. Clearly, the AMS doesn't agree that global warming can be blamed on cyclical weather patterns. It's like allowing a meteorologist to go on-air and say that hurricanes rotate clockwise and tsunamis are caused by the weather. It's not a political statement…it's just an incorrect statement."

While David Beckham bides his time in Spain taking phone calls from Tom Cruise, Victoria Beckham says she wants nothing to with Scientology. "Tom spoke to David for hours about Scientology. He feels it could help to lift him out of the blues over his football career. But Victoria is having none of it. She can't see the point of joining something like that where you have to donate money."

Diana Ross to be American Idol mentor this season.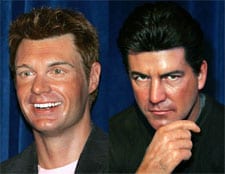 Idol frightfest: wax likenesses of Ryan Seacrest and Simon Cowell make their debut.

While some threats to high school gay-straight alliance groups have been quashed in Virginia, they are struggling in gay-friendlier Toronto area.

Focus on the Family has its sights set on Key West Gay Spring Break. (via fundie watch)

Scientists reveal how 1918 flu epidemic killed over 50 million: "Essentially, people are drowned by themselves."

Still on tap for Apple? Widescreen video iPod and tablet Mac.