Speculation has been rumbling over the past couple of days on several websites that a former NBA player will be coming out of the closet on Valentine's Day.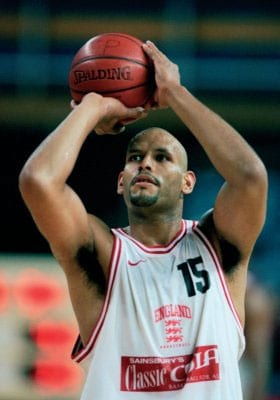 This evening I spoke with Howard Bragman, the mystery athlete's publicist. Though he wouldn't confirm the player's identity, Bragman did tell me that the former player has been retired for a few years, had a long career in the NBA "with a number of different teams", and will be coming out of the closet next Tuesday afternoon on ESPN's "Outside the Lines". The athlete has written a book that is being published by ESPN and will be in New York next week doing an aggressive media campaign. According to Bragman, "[the athlete] is an activist for a lot of different causes, and thought it was silly that he wasn't an activist for the LGBT community, so he decided there was no reason for him to stay in the closet. [During his career] he was discreet but not deeply closeted. For people who know him or have covered him it's probably not a shocking revelation."
Just after I spoke with Bragman, Outsports broke the story wide open, naming the athlete whom many had been speculating about, an athlete who matches Bragman's description perfectly — John Amaechi, a former player for the Cleveland Cavaliers, Orlando Magic, and the Utah Jazz. Amaechi, the son of a Nigerian father and English mother, was raised in Britain where he currently works as a consultant and philanthropist. He runs the ABC Foundation, which works to construct sports centers and create mentors and athletic programs for children around England.
Outsports obtained a copy of the book Man in the Middle
last week. They report:
He followed his time as a Cavalier with three years playing in Europe, where he dated and had a regular boyfriend for a time in England. He returned to the NBA in 1999 and was celibate until he went to the Jazz. His guaranteed contract with the Jazz set his mind at ease, and it was there that he began venturing out to gay establishments and building a mostly gay circle of friends (the first wide circle of friends of his life, according to the book).

"Those grumpy social conservatives who continue to insist that gay life is lonely and unhappy have obviously never met my friends," Amaechi wrote.

He writes of his first sexual experience in the United States, and how the Utah Jazz and Salt Lake City, controlled by the Latter Day Saints, was an odd backdrop for what felt like his coming out party. He also acknowledges that those in gay clubs like New York's Splash and Los Angeles' Abbey who have claimed in the past to have spotted him there while he was with the Jazz may, in fact, have done so.

"By the end of my second Utah season, I was practically daring reporters to take the bait and out me," he wrote. "But it never happened. My sexuality, I felt, had become an open secret, which was fine by me. I'd left enough open to interpretation that suspicions were gaining momentum."
He'll be the fourth professional athlete to come out of the closet, and the first from the NBA. The world and professional sports will be a better place for it.
We'll look forward to next week when this all goes down.