In February I posted about the publication of a student-written pro-gay tolerance article in a high school newspaper at Woodlan High School in Indiana. The article caused a major stink with the school's principal, Edwin Yoder, who then demanded that he be able to sign off on every issue of the newspaper. He also gave the supervising English and journalism teacher, Amy Sorrell, a warning for "insubordination".
The article read, in part: "I can only imagine how hard it would be to come out as homosexual in today's society. I think it is so wrong to look down on those people, or to make fun of them, just because they have a different sexuality than you. There is nothing wrong with them or their brain; they're just different than you."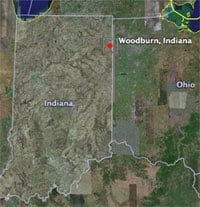 Now the news from Indiana is that Sorrell has been put on paid leave "while the district investigates allegations that could lead to terminating her contract."
Sorrell tells the Fort Wayne Journal Gazette that she has no idea what's going on: "I'm assuming it's with this whole mess of all this other stuff, but I really don't see how it got this far. At this point, I'm just waiting to find out what the allegations are."
The principal's new rules have caused the students to stop publishing their newspaper and start studying about freedom of the press, the Gazette reports.
Student news adviser put on paid leave [fort wayne journal gazette]
You may have missed…
HS Pro-Gay Tolerance Editorial Gets Warning from Principal [tr]