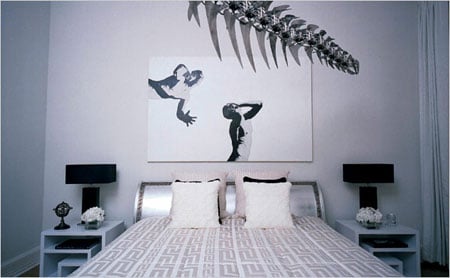 New York's famed Plaza Hotel has been undergoing massive renovations as much of the hotel is being converted into luxury condominiums.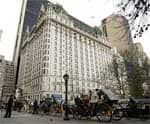 In March 2006, Christie's held a massive auction of items from the hotel including a parquet dance floor, candelabras, leather club chairs, a Steinway grand piano,and the humidor which used to house cigars in the Oak Room.
Now available for viewing at the Plaza are a set of prefab residences designed with items almost exclusively from the Versace home collection.
As NYC real estate blog Curbed notes, perhaps the black and white motif is an homage to the Plaza's most famous event — Truman Capote's 1966 Black & White Ball.
Well, at least that painting over the bed is symbolic of some sort of gay angst.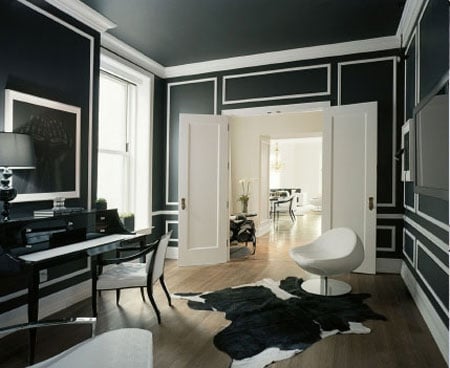 Versace at the Plaza: Making Capote Proud [curbed]
You may have missed…
Plaza Hotel Holds Massive Garage Sale [tr]
Plaza to be Transformed [tr]