Senator Chuck Hagel (R-NE) raises possibility of Bush impeachment: "The president says, 'I don't care.' He's not accountable anymore,' Hagel says, measuring his words by the syllable and his syllables almost by the letter. 'He's not accountable anymore, which isn't totally true. You can impeach him, and before this is over, you might see calls for his impeachment. I don't know. It depends how this goes. The conversation beaches itself for a moment on that word — impeachment — spoken by a conservative Republican from a safe Senate seat in a reddish state. It's barely even whispered among the serious set in Washington, and it rings like a gong in the middle of the sentence, even though it flowed quite naturally out of the conversation he was having about how everybody had abandoned their responsibility to the country, and now there was a war going bad because of it."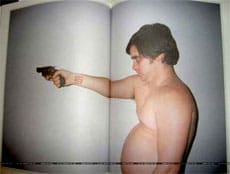 Jared Leto's from fat to thin in a twisted Terry Richardson nightmare.

Out of Sync: Lance Bass to pen autobiography.

UK Health Minister announces £40,000 study on why there has been an increase in risky sex among gay men. Caroline Flint: "It is obviously a great concern that there is a persistently high number of HIV transmissions among gay men in the UK – at least 2,400 diagnoses in 2005. The challenge for the NHS and for others promoting gay men's health is how to address the diverse needs of those who have become sexually active in an age of effective HIV treatments, and since the AIDS campaigns of the 1980s."

George Michael hit with additional drug charge.

Canadian radio host suspended after homophobic comment about Parti Quebecois leader Andre Boisclair.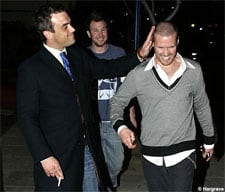 Robbie Willliams finishes rehab, goes clubbing: "According to The Sun, Williams was treated in the Cottonwood clinic in Tucson, one of the toughest rehab centres in the US. Patients share a room with two others and get a 7am wake-up call before a day of detoxing, group therapy sessions and one-on-one counselling. He checked into the rehab clinic on February 13 -his 33rd birthday. Previously he has spoken about his continuing battle with depression and his reliance on anti-depressants."

New Colorado bill submitted that would allow same-sex couples to adopt in that state. Currently only gay individuals are offered that opportunity.

Gay World Cup to be held in Argentina this year.

University of Virginia employees allege discrimination at the gym: "While U.Va. allows the heterosexual spouses of professors and staff to purchase memberships for the recreational centers on campus, it does not allow the partners of gays to receive the same benefit."