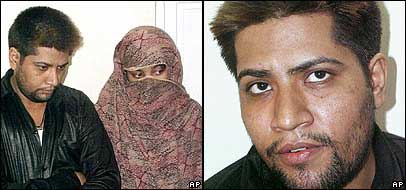 A Pakistani woman who has undergone a sex change operation twice in the past 16 years in an attempt to become a man so she could marry her partner and avoid an arranged marriage, has been thrown in prison, as has her partner.
Shumail Raj married Shahzina Tariq and were arrested last week after the bride's father, hoping to annul the marriage, reportedly complained to authorities about the gender of the groom.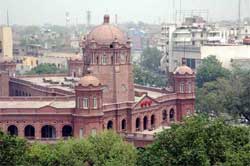 According to the BBC: "The High Court in the eastern city of Lahore ruled that Mr Raj had earlier lied to the court by saying he was a man. 'Neither Islam nor our law allows marriages of the same sex. This mistake cannot simply be overlooked,' Lahore High Court judge Khawaja Sharif told the couple. 'Why should a case be not registered against you for committing an unnatural offence and telling a lie?' he asked."
Raj claims that his sex change operations to become a man "were not carried out properly."
Raj and Tariq have been jailed separately and await trial, where they may be sentenced to life in prison, if convicted of an "unnatural offense" (aka homosexuality).
Said Tariq: "We're not homosexuals. Ours was a love marriage. It was the fear of forced marriage which compelled me to convince Shumail for marriage. I was fully aware of Shumail's physical condition."