The state of the AIDS epidemic is currently getting worked over in the blogs. Andrew Sullivan, who reiterated his theory in a recent issue of The Stranger that 1996 was the end of AIDS, has inspired a strong reaction from Gabriel Rotello responding to Sullivan's claims in The Huffington Post. Sullivan, in turn, has fired off another reply.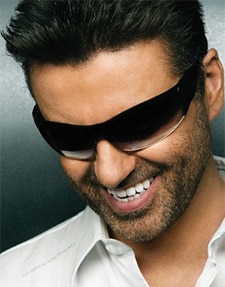 Producer of new Stephen Fry documentary called HIV and Me says that interviewee George Michael won't get tested: "George says he does not believe in tests. He says he finds the wait for results too harrowing and that he hasn't had a test since at least 2004 due to his fears it might be positive."

CNN opinion poll reveals shifting attitudes about the nature of homosexuality: "Fifty-six percent of about 515 poll respondents said they do not believe sexual orientation can be changed. In 2001, 45 percent of those responding to a CNN/USA Today/Gallup poll held that belief. In 1998, according to a CNN/Time poll, the number was 36 percent. In addition, 42 percent of respondents to the current poll said they believe homosexuality results from upbringing and environment, while 39 percent said they believe it is something a person is born with — a close division that reflects the national debate over the issue. However, those numbers are greatly changed from the 1970s and '80s, in which fewer than 20 percent of Americans said a person is born homosexual. In a 1977 poll, the number was 13 percent." Another new poll reveals that young Americans are leaning left…

Megan Mullally will play the role popularized by Madeline Kahn in the new Mel Brooks stage musical Young Frankenstein to open on Broadway this fall.

Protests by ultra-orthodox Haredi jews against this year's gay pride in Jerusalem cost the city $100,000. city council member Saar Netanel: "It is impossible that tax payers in Jerusalem bare the brunt of the illegal protests carried out by the haredim. It is obviously legal to protest against the gay pride parade, but damaging municipal property is violent and illegal."

John Stamos in drunken Aussie talk show appearance?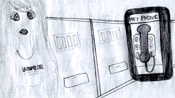 Paris Hilton's jailhouse scrawl.

NPR: Wealthy gay donors a new force in politics. Patrick Guerriero, former head of the Log Cabin Republicans and now mogul-turned-philanthropist Tim Gill's political director: "I think what folks like Tim Gill are trying to do is to basically level the playing field. I think a lot of folks who believe in basic equality were caught blindsided when the issue of marriage equality was used as a wedge issue in elections around the 2004 cycle. And what happened was a lot of really decent, fair-minded legislators were thrown out of office based on those issues."

OUT magazine is looking for nominations for this year's "Out 100".

Summer drinks: imbibe.