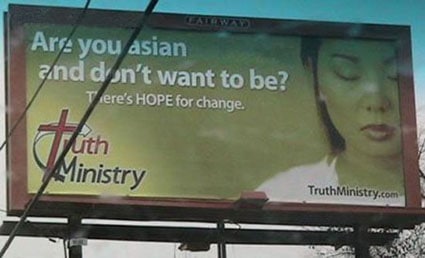 A Change'll Do You Good: Wondering how gay rights leader Michael Glatze got over his "weakness" for ass? Read his firsthand account here and then check out Matt Rettenmund's thoughtful analysis of it all over it here. Apparently intestinal cramps are the first step toward recovery from gayness (huh?) and not feeling any lust for your sexual partner helps too (which shouldn't be a problem for Mr. Glatze next time he "bags a babe," I'm sure).

Island Justice? Michel Steeve "Duracell" Javois., the thug who was convicted of attacking CBS News employees Dick Jefferson and Ryan Smith with a tire wrench while they were vacationing in St. Martin last year, had his six-sentence cut in half by a the Joint Court of the Netherlands Antilles and Aruba on Thursday. The reason? New witnesses say he's not the guy with "the pom-pom hairstyle" after all. Another blow to Jefferson, who after launching a campaign to seek justice from lax prosecutors on the island has since been fired by the Tiffany Network and is now suing them for gay-biased discrimination.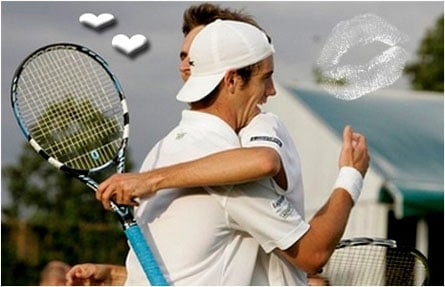 French Toast: Marion Bartoli of France, whose two-handed on both wings game is modeled after Monica Seles, shocked Justine Henin today, 1-6, 7-5, 6-1, to reach her first Grand Slam final. She will face three-time All England queen Venus Williams, who beat French Open runner-up (and total cutie) Ana Ivanovic, 6-2, 6-4. Meanwhile, another French player, Richard Gasquet, knocked out Andy Roddick in five thrilling sets and will now face four-time defending champion Roger Federer in the semis.

Dewey Beach police broke up a melee involving about a dozen patrons at the Big Mike's Frozen Tundra nightclub in Dewey Beach, Delaware, on Tuesday. Several of those who were ejected from the business claim they were kicked out because they are gay men. One of the men who was asked to leave, Silvano Melgar, 21, of Fairfax, Va., explains" "Things were fine until we had eight or nine gay guys join us,. Then someone said, 'You guys need to leave because we don't roll that way.'" Melgar claimed a bouncer allegedly ordered him and his friends to leave. At about the same time, patrons of the bar allegedly used gay epithets to insult the men, at which time a fight broke out. Melgar claimed one of his friends was punched in the face twice and also sustained a sprained or broken finger but has not sought treatment. Melgar says that when the police arrived they backed the attackers and ordered him and his friends to leave. "The guy who punched my friend in the face was allowed to go back into the bar," Melgar said. "I completely understand that people say things they don't mean when they're drunk, but how can they make the gay people leave and let the straight people stay? I'm familiar with prejudice, but this is the first time I've experienced something like this."

Evangelically Yours: Wondering how Ted Haggard's former dealer and hooker Mike Jones is doing? Queerty has the latest.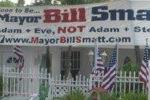 Vote for Hate: A Miami Beach man who flies a huge banner over his front lawn denouncing gays — but insists he's "not a homophobe" — is now running for mayor.

Bad Cop, Bad Judge: A San Francisco police officer who was suspended for producing videos that the mayor and police chief in 2005 as sexist, homophobic and racist has had his suspension overturned in court. The Court of Appeals said that Police Chief Heather Fong had not followed legal procedure when she ordered Andrew Cohen suspended.