Human Rights Campaign releases 2008 Corporate Equality Index: "195 major U.S. businesses earned the top rating of 100 percent, up from 138 last year – a 41 percent increase." (PDF)

Bush nominates retired judge Michael Mukasey to replace Alberto Gonzales as Attorney General. Democratic Senator Patrick Leahy: "The next attorney general needs to be someone who can begin the process of restoring the Department of Justice to its proper mission."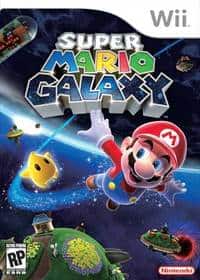 Some gamers see coded message in Super Mario Galaxy packaging.

Anti-gay Republican wingnut Alan Keyes announces 3rd bid for Presidency. Keyes: "The one thing I've always been called to do is to raise the standard . . . of our allegiance to God and His authority that has been the foundation stone of our nation's life…We're putting together an effort that's not going to be like anything before, because it's going to be entirely based on citizen action. We're going to be challenging people to take a pledge for America's revival."

What has Helmut Lang been up to lately? "Lang remains as allergic to publicity as ever — he politely refused to be interviewed for this story — and spends most of his time at the East Hampton property he shares with his longtime companion. He is working on a number of art projects, including "Long Island Diaries" (a chronicle he began in 2005) and "Selective Memory Series" (a constantly updated scrapbook of his A-list life, parts of which were released earlier this year in conjunction with Purple magazine)."

Rex Wockner offers a few thoughts about GLAAD and the reclamation of the F-word.

Are you a closeted Republican looking for the perfect romantic liaison? Give GOP-Harmony a try.

Madonna in Rosh Hashana summit with Israeli leader Shimon Peres. Spokeswoman: "The president and Madonna discussed how to advance the peace process, and conciliation and tolerance throughout the world. Madonna told the president she wants to promote those messages in her songs and books, and how important it was to educate children with those ideas. She also said that meeting President Peres and welcoming in the new Jewish year together with him was the fulfillment of a dream."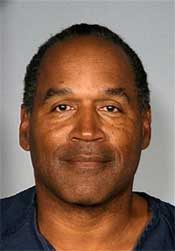 O.J. Simpson adds "two counts of robbery with a deadly weapon, two counts of assault with a deadly weapon, conspiracy to commit burglary and burglary with a firearm" to his resume.

Air New Zealand announces drag queen-staffed "Pink Flight" to Sydney Mardi Gras: "The flight will be modeled after an Auckland-to-Sydney trip Air New Zealand made this year for the gay Mardi Gras, according to Williams. Before that full flight, the crew put on pink feather boas and sang for its couple hundreds passengers, she said. 'Even the pilot was wearing fairy wings and got into it,' [marketing director Jodi]Williams said."

Lost Without Careless Whisper: George Michael meets Robin Thicke.

Promoter Jeffrey Sanker invites Britney Spears to redeem herself at Las Vegas White Party: "I would love to offer Britney the chance to return to…the Palms Hotel, her own 'ground zero,' where all those are saying she so 'imploded,' and redeem herself with her very loyal gay community." Will invite Chris Crocker if Brit signs on… PLUS: Britney recreates VMAs disaster in The Sims.

Gay banker Peter Lewis loses long-running discrimination suit against HSBC: "The case was one of the first high-profile legal actions to be heard at an employment tribunal after sex discrimination laws were extended to gay and lesbian people. It raised a number of novel legal issues, including what comparisons should be used when trying to decide whether the treatment of a gay employee was discriminatory. In the past fortnight a London employment tribunal reheard evidence surrounding four specific allegations of bias against the former head of equity trading during internal disciplinary proceedings at HSBC. On Friday it said: 'The judgment of the tribunal is that the claimant's complaints are not well-founded and are accordingly dismissed.'"