Defense lawyer Gerald di Chiara's attempt to cast doubt on hate crime charges in the Michael Sandy trial by asserting that his client, Anthony Fortunato, is gay, "took a hit" yesterday, according to Gay City News, as one witness spoke to the court about Fortunato's girlfriend: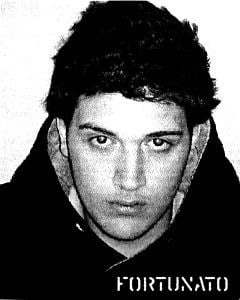 "Testifying for the prosecution, 17-year-old Richard Folio said that on October 9, one day after Sandy was struck and killed by a car during an alleged robbery attempt, he, Fortunato, and another defendant in the case, John Fox, went to a restaurant near Fortunato's home where they met 'Nato's girlfriend,' whom Folio identified as Donna."
Evidence of gay porn images on Fortunato's computer was also presented. Defense lawyer Di Chiara attempted to use them as further evidence of his client's sexuality.
However, di Chiara's assertions were dampened by some questioning by Anna-Sigga Nicolazzi, the prosecutor in the case, who noted that the photographs could have been used solely for the purpose of luring gay men (such as Sandy) with the intent to rob them, since explicit photos of women were present on the computer as well:
"'Were there pictures of naked women on the computer?' Nicolazzi asked. 'From what I recall there were a couple of images and numerous videos of men and women,' [detective Christopher] Wachholtz said. Nicolazzi has asserted that Fortunato used gay chatrooms to invite gay men to supposed sexual encounters at a local motel where he then stole their belongings when they used the bathroom. That activity could explain the e-mails with attached explicit photos of men."
Folio, the witness, testified that he and the accused had committed crimes together, and told the courtroom about conversations the killers had regarding the attack, soon after it had occurred, in which they used anti-gay slurs and joked about being called "thugs" in media reports about the incident.
'Gay' Defendant in Sandy Murder Trial Has a Girlfriend [gay city news]
Brooklyn: Defendant Cites Gay Pornography [nyt]
Background
Fourth Suspect Fingers Friends in Michael Sandy Trial [tr]
Jurors Hear of Instant Messages in Michael Sandy Trial [tr]
Defense: Screen Names, Sexuality, Suicide at Michael Sandy Trial [tr]
Michael Sandy Trial Shocker: Killer Says He Too is Gay [tr]