Katherine Heigl's fiancé may one day repeat the words of Princess Diana: "There were three of us in that marriage."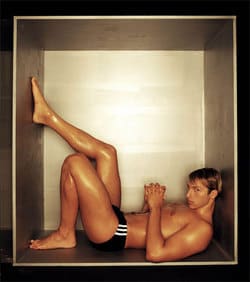 Aussie Olympian Ian Thorpe cleared of doping charges leveled on him in May 2006. Investigator: "The evidence available does not indicate the use of performance-enhancing substances by Mr Thorpe. He has no case to answer."

Diamondback Prison in Oklahoma accused of hiring "homosexual predators" as prison guards.

Animated NYC subway map showing the construction of subway lines in sequential order.

MSNBC's Keith Olbermann hospitalized following emergency appendectomy: "Mr. Olbermann's appendix apparently ruptured Wednesday, but he wrote it off as a stomach ailment and soldiered on. Though still feeling ill, he nonetheless reported for work Thursday night, when he anchored MSNBC's analysis of President Bush's prime-time address on the war in Iraq. It wasn't until Friday afternoon that he decided it was time to seek medical attention, according to an MSNBC spokeswoman." Get well, sir.

CASTING ABOUT: Drew Barrymore and Jessica Lange to star in film version of Grey Gardens for HBO films. Jake Gyllenhaal and Tobey Maguire in negotiations to play Brothers.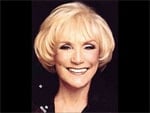 Match Game regular Brett Somers dies at 83 after battle with stomach and colon cancer.

New York Times to end paid content service "TimesSelect" at midnight Tuesday: "The Times said the project had met expectations, drawing 227,000 paying subscribers — out of 787,000 over all — and generating about $10 million a year in revenue. 'But our projections for growth on that paid subscriber base were low, compared to the growth of online advertising,' said Vivian L. Schiller, senior vice president and general manager of the site, NYTimes.com. What changed, The Times said, was that many more readers started coming to the site from search engines and links on other sites instead of coming directly to NYTimes.com. These indirect readers, unable to get access to articles behind the pay wall and less likely to pay subscription fees than the more loyal direct users, were seen as opportunities for more page views and increased advertising revenue."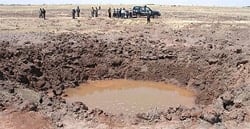 Meteor that struck Peru on Saturday causes mysterious illness among villagers: "Residents complained of headaches and vomiting brought on by a 'strange odor,' local health department official Jorge Lopez told Peruvian radio RPP. Seven policemen who went to check on the reports also became ill and had to be given oxygen before being hospitalized, Lopez said. Rescue teams and experts were dispatched to the scene, where the meteorite left a 100-foot-wide (30-meter-wide) and 20-foot-deep (six-meter-deep) crater, said local official Marco Limache. 'Boiling water started coming out of the crater and particles of rock and cinders were found nearby. Residents are very concerned,' he said." More…

Scissor Sisters' Ana Matronic lashes out at lenient sentence given to UK gay bashers who attacked her friend in July 2006: "I am really horrified and disgusted that, in particular, the one person who instigated this attack did not get sent to jail. She seems like a true menace and someone who is quite capable of doing this type of thing again. I was really shocked when I found out what had happened."