George Michael told Kirsty Young of BBC's Radio 1 over the weekend that after receiving a "bump on the head" his childhood interest in bugs and insects suddenly turned to an interest in music: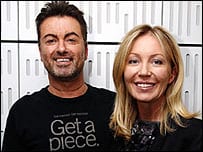 Said Michael: "At the age of about eight I had a head injury and I know it sounds bizarre and unlikely, but it was quite a bad bang, and I had it stitched up and stuff, but all my interests changed, everything changed in six months. I had been obsessed with insects and creepy crawlies, I used to get up at five o'clock in the morning and go out into this field behind our garden and collect insects before everyone else got up and, suddenly, all I wanted to know about was music, it just seemed a very, very strange thing. And I have a theory that maybe it was something to do with this accident, this whole left-brain right-brain thing. Nobody in my family seemed to notice but I became absolutely obsessed with music and everything changed after that."
Michael was appearing on a show called Desert Island Discs, on which performers are asked to list what records they might bring with them to a desert island.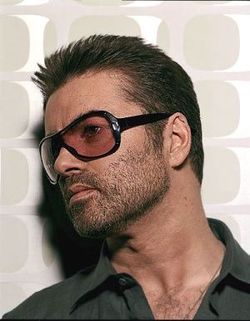 He also talked about the past year and his tour: "It's been a very bizarre year because you can't imagine what it's like playing to people who have been loyal to you for 25 years and haven't seen you for 15, that's been the most life-affirming thing I could have done. I'm so glad I did it [went on tour]. It's not the adulation that's been nice, it's the absolute warmth, it's the complete generosity. I genuinely believe the purpose of what I do is a positive one. I really do genuinely believe that most of my songs are life-affirming in some way. And actually people who don't care about your music, thinking lots of things about you that aren't true, it really doesn't matter. And what's wonderful is that a lot of them who think they are true, really don't care, so I'm such a lucky man. It's so annoying people trying to give the impression the world is a totally screwed up place and I really needed those people in front of me night after night to tell me that it wasn't. I really needed it so badly, I'm so grateful to them."
Michael also lavished praise on in-and-out-of-rehab singer Amy Winehouse: "This is the best female vocalist I've heard in my entire career and one of the best writers, so all I can say is, 'Please, please understand how brilliant you are', and I wish her every success in the future and I know she can get past the media, I don't know if she can get past other things but she's a fantastic talent and we should support her."
As for his own drug habits, Michael said : "Absolutely I would like to take less [marijuana], no question. To that degree, it's a problem. Is it getting in the way of my life in any way? I don't think so."
Desert Island Discs clip (listen)