The Reverend Kathleen Weber, associate pastor of children and youth services at Blaine Memorial United Methodist Church in Seattle, came out to her congregation during senior pastor David Nieda's sermon over the weekend. "The two had worked together to find the right moment," according to the :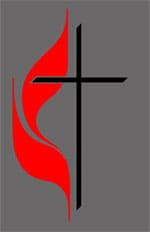 "'I wanted her to be known and live for all God created her to be,' said Nieda. 'And because it was the right thing to do.' The reaction was very supportive, said Nieda, who recounted her comments from the service. 'The congregation felt her struggle. They felt badly that she would have to keep it closeted.' Weber, who's in her early 30s and previously from Atlanta, declined Sunday night to elaborate on her remarks. She has served at the church for four years and is in the process of being ordained."
Although the United Methodist Church does not allow "self-avowed practicing homosexuals," officials overseeing Weber's ordination do not anticipate the announcement will inhibit the process.
Methodist pastor reveals she is gay at Sunday service [seattle times]