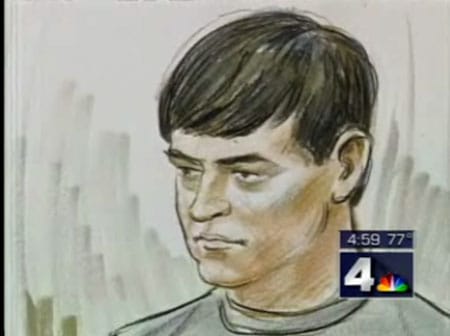 The son of George Bush's former chief of staff of the Council on Environmental Quality has been accused of an anti-gay attack.
Georgetown student Philip Anderton Cooney was arrested in connection with a September 9 attack in which a fellow student says he was assaulted after being followed and taunted with homophobic slurs.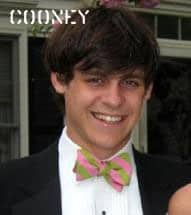 According to D.C. Police Lt. Alberto Jova, "The victim said he was walking by a party that was dispersing and two men started following him and yelling homophobic epithets. One of the males approached him and started punching him with closed fists about the face. The victim in this case suffered cuts and bruises to his face and a broken thumb."
The victim tracked his attacker down through Facebook, which led to Cooney's arrest:
NBC4 reports: "The victim said he learned from a friend that a fellow student had discussed the incident in class, and the friend gave the victim the initials from that student's monogrammed book bag. The victim used that information to scour profiles and photos on the popular social networking site, Facebook. He said he found a profile that resembled his attacker, and police worked with university public safety officials to make the identification and arrest. 'The victim said he made it a point to etch the suspect's face in his mind and remember him,' Jova said. 'Because of that he was able to give a very positive identification.'"
Cooney's lawyer is arguing that the investigation was not thorough enough and referenced the Duke Lacrosse case in accusing law enforcement of rushing to judgment.
Cooney's father, Philip A. Cooney, resigned from his White House position in 2005 and took a job as an oil lobbyist with ExxonMobil. In March, Cooney admitted during 2007 Congressional hearings that he had altered environmental reports in order to downplay the effects that man-made greenhouse gases were having on global warming.