Michael Harrington, a 30-year-old, five-year veteran with the New York Police Department, has filed suit against the city and NYPD claiming that he has been "threatened with violence, called vulgar names and treated unfairly by supervisors because of his sexuality" since he came out to another officer in 2003.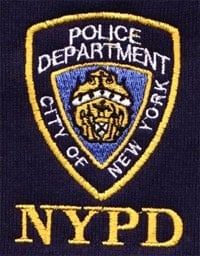 According to the Associated Press: "Harrington, of Brooklyn, said in the suit that within months he overheard an officer in the men's room referring to him as a 'faggot.' Harrington spoke to the officer who said he would hurt Harrington if he confronted the officer again. Court papers say Harrington also repeatedly sought a transfer from the 75th Precinct but his written applications 'kept getting lost.' He was told that after he finally transferred out of the 75th Precinct, that someone posted obscene drawings of him in a sex act, the suit claimed. While working at the 79th Precinct in the Bedford-Stuyvesant section of Brooklyn, Harrington brought his domestic partner to the station house Christmas party. Upon introducing his partner, another officer spit out his drink and began laughing. Harrington says he complained to a supervisor about being mistreated and the supervisor said he was going to transfer him to the Sixth Precinct in Greenwich Village 'so plaintiff could be with his people,' the suit said. At the Sixth Precinct, court papers say, a co-worker told Harrington in December 2006 that 'all faggots should be shot.'"
Harrington also says he had hoped to adopt a child but the department did not allow him to work day shifts, was given "rookie" tasks, and that by 2007 the continuous harassment had caused his health to decline. Harrington seeks unspecificied damages.