Not a lot of fun writing this post up, but there was quite a bit of news on this topic today, so here it is:
Police investigating potential hate crime in Bucks County, Pennsylvania: "State police in Dublin are looking for two men who assaulted 40-year-old Brett Saylor along Route 313 near the Dublin Star Diner at about 4:45 a.m. Saturday. Saylor, who was on his way to work, was treated at Doylestown Hospital. Saylor, who moved to the area four months ago from Louisville, Ky., said the two men called him abusive names indicating they knew about his sexuality. He said they did not take his money or valuables."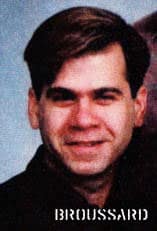 Killer of gay man in Houston is up for parole: "Paul Broussard, 27, was brutally beaten and stabbed to death while walking in Montrose in 1991 because he was gay. One of the attackers, Jon Buice, is serving a 45-year prison sentence for Broussard's murder. Buice is up for parole for the third time. 'They not only took Paul's life, they took his future,' said Nancy Rodriguez, Broussard's mother. 'I know in reality, he will not spend 45 years.' Rodriguez, from Georgia, plans to make her plea to the parole board. 'Regardless of who it was or who he was, nobody should have to die like that,' she said. 'This was a horrible, horrible thing. If you read the autopsy — it took me years to read it — and he actually carved my child up like you would a deer. He meant to kill him.'" Read a bit more of the backstory on this here.
A group of gay tourists has been attacked in Bogside, Northern Ireland: "Members of Gay and Lesbian Youth Northern Ireland (GLYNI) and their Australian guests came under fire from the youths at Rossville Street on Saturday afternoon. The visitors were enjoying a tour of the Bogside when they were confronted by the gang who shouted homophobic abuse, threw bottles and stones, and toted the replica firearms. Details of the incident only emerged yesterday afternoon. David McCartney, of Derry-based gay, lesbian and transsexual support group, the Rainbow Project, said it was a "terrifying experience" for the tourists."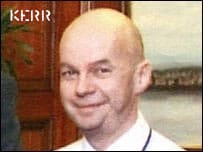 Two men have pleaded guilty to a lethal assault on a gay man in Perth, Scotland: "Mr Kerr, who worked as a civic officer for Perth and Kinross Council, died in Dundee's Ninewells Hospital hours after being repeatedly kicked in the head. Meehan, Soutar and the 15-year-old all admitted punching him on the face and knocking him to the ground. Meehan and Soutar admitted kicking him numerous times on the head, with Meehan admitting landing the blows which amounted to murder."