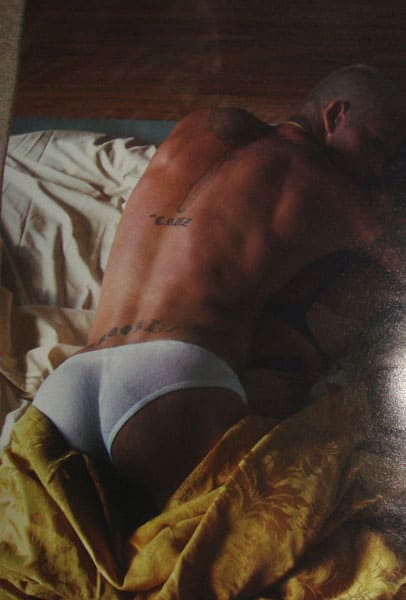 Giorgio Armani has tapped David Beckham's ass to launch his Emporio Armani underwear brand in the states, according to Women's Wear Daily: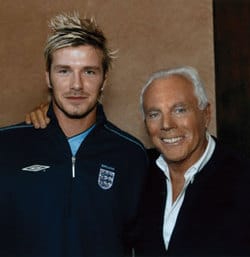 "Beckham was shooting the ad campaign in Los Angeles late last week with Mert Alas and Marcus Piggott. The ads will break in fashion magazines worldwide beginning with the January issues…The ad campaign isn't the first time Armani and Beckham have worked together. While the soccer legend has worn Armani personally for years, he met and became friendly with the designer after Armani did the English team's wardrobe in 2002. Armani traveled to Manchester, England, where Beckham played at the time, and worked on the wardrobe with him."
The campaign promises to be (to steal a line from Ugly Betty) Beck-mmmmmm.
fyi – the above is not from the campaign but from the recent W magazine shoot.
Related
Madonna vs. Courtney Love: Faces of Eroticism [tr]
You may have missed…
David Beckham Upstaged by Streaker in Vancouver [tr]
Tom Brady Offered $1 Million to be Calvin Klein Underwear Stud? [tr]