George W.Bush surpasses Richard Nixon in unpopularity rating. GALLUP: "Gallup has followed its classic job approval measure with this "strongly" probe on only an intermittent basis over the years, so it is important to note that the historical context is fairly limited. Additionally, other variations in polling over the years make comparisons of this measure inexact. Still, it is worth noting that the current 50% "strongly disapprove" figure for Bush is as high as Gallup has ever measured. (A February 1974 poll showed Richard Nixon's strongly disapprove number at 48%, statistically equivalent to Bush's current reading on this measure.)"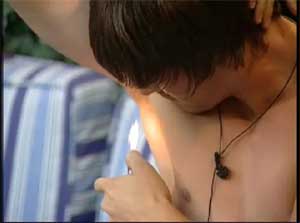 The pits: The NYT tackles armpit stench: "Advertisers would have consumers believe that simply washing their armpits isn't enough to stave off embarrassment and attract mates. But considering the lackluster efficacy of many gels and sticks, deodorants and antiperspirants may be nothing more than security blankets against the social ostracism some fear."

Pending resolution to the writer's strike, which seems a long way off, Tony-winning composers Marc Shaiman and Scott Wittman have been hired to write the long-rumored musical episode of Ugly Betty.

Craig Covey, Ferndale, Michigan's newly elected gay mayor, says sexual orientation no longer an issue in city politics: "Ferndale has demonstrated how to be successful in these new times, using smart-growth policies, diversity, inclusion and a walkable downtown. We've shown the region how a struggling rust-belt suburb can shine."

The Netherlands urges international aid recipients to improve their status on gay rights and discrimination: "A government survey showed homosexuality is illegal in 18 out of the 36 countries the Netherlands gives regular aid to, Development Minister Bert Koenders said in a statement, with punishment ranging from prison sentences to the death penalty. 'The Netherlands will promote as much equal treatment of homosexuals as possible. We will not avoid awkward discussions about this,' he said in a letter to parliament."

Nip/Tuck's Julian McMahon drops trou.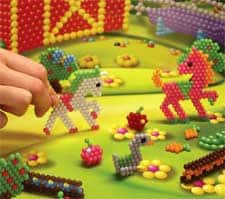 Two children are in comas after ingesting toys from China that are coated with a substance containing the drug GHB.

Bigot elected mayor of Quincy, Massachusetts: "How did this bigot get elected in a town which was so strongly in support of marriage equality? How could this happen? My God, I would not order a pizza from or buy a car from a signer of the anti-gay petition, so I cannot even imagine what it must be like to live in a town which has a mayor who unashamedly signed onto that mean-spirited document."

REPORT: Failed AIDS vaccine may have increased the infection risk of those participating in the trials.

Trial of Navy doctor accused of secretly taping midshipmen having sex centers on whereabouts of doctor when gay porn was downloaded to his computer: "A computer specialist testified last week that one of the pornographic films was downloaded to the computer in Ronan's Annapolis home at about 4:50 a.m. Jan. 29. Ronan has contended that he arrived at his office in Washington that morning at 5 a.m., and that he was on the road at the time the porn was downloaded."