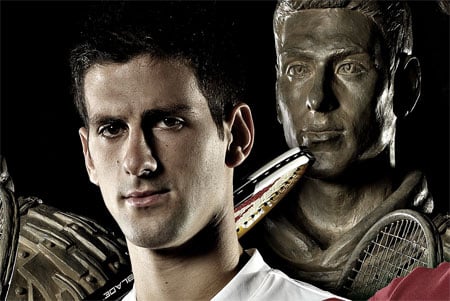 Novak Djokovic
In September I posted about the upcoming Shanghai ATP Tennis Masters tournament and the Chinese warrior statues that were being created by French sculptor Laury Dizengremel in the likenesses of the tourney's "elite eight". The warriors, of course, are meant to resemble the terra cotta army buried with the Emperor of Qin in 210-209 BC.
Well, the tournament got underway yesterday and the sculptures were unveiled. Here they are in all their glory. I can't say that the likenesses are necessarily spot-on (Novak Djokovic comes out looking a bit like Lance Bass) but the player portraits are hot. I've taken some close-ups of the Quentin Shih photograph for your perusal.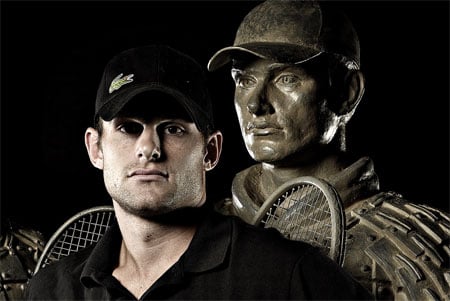 Andy Roddick, who reportedly asked for an alteration, as the baseball cap that's part of his public image wasn't included in the first go-round.
The rest, after the jump…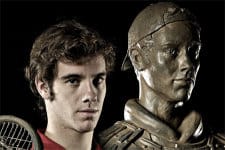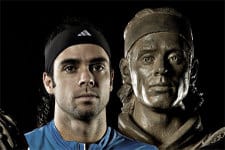 Richard (I'm not gay) Gasquet and Fernando Gonzalez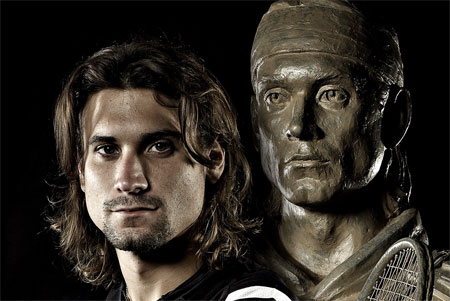 David Ferrer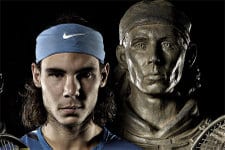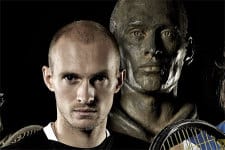 Rafael Nadal and Nikolay Davydenko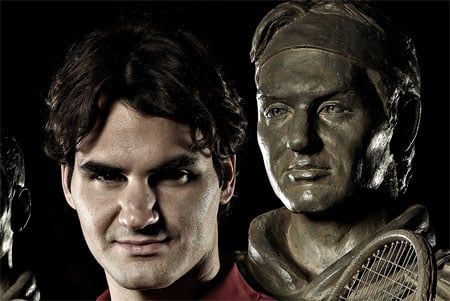 Roger (King Arthur) Federer
You may have missed…
Tennis' Top Eight Men Immortalized in Terracotta [tr]
Djokovic Delivers at Davis Cup Play-off [tr]
Nadal, Banderas, Moya: Spanish Threesome at the French Open [tr]
Sportrait: James Blake [tr]