Iranian President Mahmoud Ahmadinejad is a blogger.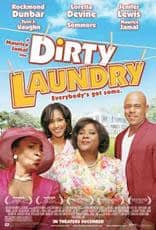 Movie theater in heart of Chelsea in NYC closes first black gay film to play there in years despite huge gross, according to Keith Boykin: "The news surprised the film's producers, who had set a goal of grossing a respectable $4,000 to $5,000 per theater, or per screen average (PSA). Instead, they were pleased to gross more than $12,000 at the Chelsea Theater alone…The New York theater management expressed concern that 'the producers may have bought the gross.' They expressed suspicion because there were $1,500 in advance ticket sales for Sunday before the theater opened. The theater called this '"highly abnormal for a Sunday movie.' But the advance ticket sales were actually the result of an extensive viral campaign that included Internet postings, blog articles, email campaigns and even text messages. In addition, the producers promoted the movie on radio and television throughout the week leading up to the opening. The real problem is that the theater can't believe that black gay people would actually come to the movies in such numbers because they don't realize we exist."

The Hills' season finale announcement packs about as much punch as the show itself.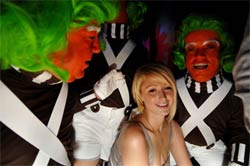 Paris Hilton assists in rescue of injured Oompa-Loompa.

Police probe possible gay-bashing in Somerville, Massachusetts: "A man allegedly started taunting Daloia and her group of six friends earlier in the evening at the On the Hill Tavern in Magoun Square. Gorton said the same man then confronted several of the women at a Dunkin' Donuts, saying, 'You're a [expletive] lesbian' and the like while his sister flashed her breasts. Daloia was knocked unconscious, [Don Gorton, chairman of the Gay and Lesbian Anti-Violence Project] said; her friends, he added, received "bruises all over their faces and parts of their bodies." Daloia has been experiencing post-traumatic stress since the incident, he continued. She now fears for her safety and no longer wants to talk to the press."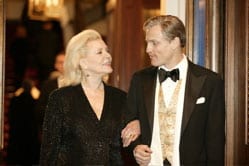 Director Paul Schrader explains to New York's HX magazine why Woody Harrelson, who plays gay in Schrader's upcoming film The Walker, won't do any press for it: "His agent told me he doesn't like himself in it. I think he wanted the character to be a little more fey than I did, a little more comically fluffy, and I didn't see the character that way."

Surveillance video released by hotel where former Washington Rep. Richard Curtis had his encounter with hustler Cody Castagna: "The video shows both Curtis and beau Cody Castagna entering and leaving the posh Davenport Hotel Towers together the night of October 26, 2007, after meeting initially at a Hollywood Erotique Boutique store. Additional surveillance video shows Curtis leaving an envelope containing the payment for Castagna." (video)

Ancient Polar Bear jawbone discovered: "The find is a surprise because polar bears are a relatively new species, with one study claiming they evolved less than 100,000 years ago. If the Svalbard jawbone's status is confirmed, and further discoveries can show the iconic Arctic beasts have a deeper evolutionary heritage, then the outlook for the animals may be more positive than some believe."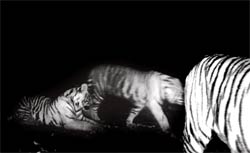 Rare tigers making comeback in India?

Colorado councilwoman resigns rather than remove offensive joke she posted online: "The page-long joke, posted by councilwoman Sandra Tucker, described the tale of a white male who has a 'nightmare' in which he wakes up to discover that he has 'been turned' black, gay, Jewish and disabled. The joke uses terms such as 'negro,' 'queer' and 'fairy,' and also pokes fun at orphans, Mexicans, Jews, HIV-positive patients, drug addicts and those with physical disabilities. The punch line of the joke comes when the person having the nightmare also finds out he is a Democrat, a 'fate worse' than all the rest."