Group proposing amendment to ban same-sex marriage in Florida reaches necessary 611,009 signature goal: " One of the signatures belongs to Gov. Charlie Crist, although the state's top Republican has not trumpeted the issue during his first year in office." And why is this significant?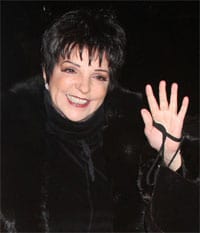 Liza Minnelli collapses, tumbles off stage in Sweden…

Human Rights Watch demands Morocco overturn the convictions of six men sentenced to prison for homosexual conduct: "The men have been in jail since they were first arrested by the police between November 23 and 25, 2007, after a video circulated online – including on YouTube – purporting to show a private party, allegedly including the men, taking place in Ksar el-Kbir on November 18. Press reports claimed the party was a 'gay marriage.' Following the arrests, hundreds of men and women marched through the streets of Ksar el-Kbir, denouncing the men's alleged actions and calling for their punishment."

Shooter at New Life, Ted Haggard's former Mega-church, may be a victim of the church's ex-gay reparative therapy program.

Spice Girls reveal their aircraft: Spice One.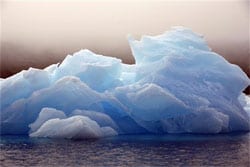 Arctic ice melting at alarming pace: "An already relentless melting of the Arctic greatly accelerated this summer, a warning sign that some scientists worry could mean global warming has passed an ominous tipping point. One even speculated that summer sea ice would be gone in five years…'The Arctic is often cited as the canary in the coal mine for climate warming,' said NASA climate scientist Jay Zwally, who as a teenager hauled coal. 'Now as a sign of climate warming, the canary has died. It is time to start getting out of the coal mines.'"

Plaque to be laid commemorating site of early gay bar, honoring Black Cat Cafe's role in San Francisco's gay rights movement.

Gay cruise plans March takeover of tropical island in Australia.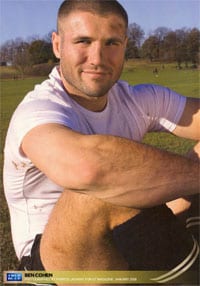 Ben Cohen gets suddenly modest for Gay Times.

Spain recognizes UK couple's civil partnership after protracted campaign: "Their campaign paid off, as the Spanish government has now agreed to recognise the civil partnerships of UK lesbian and gay couples. 'We visited the British Consul on 29th November to change our status in our passports,' the couple told PinkNews.co.uk. 'We have made a little bit of history by becoming the first UK same-sex couple resident in Spain to have their civil partnership acknowledged in law and in the observations section of our passports.'"

Voyager 2 probe reaches edge of solar system…

Isaiah Washington shows up unannounced to join Grey's Anatomy cast on "diversity day" at the writer's strike: "Asked if Washington was with the Grey's group, Heigl, who had previously publicly criticized Washington told The Daily News, 'He's not with me.' But Washington denied there were problems with his former co-workers. 'They're former castmates. I've been in over 25 movies, I have lots of former castmates.' he said."

Gay Washington D.C. council member calls for transit police probe after recent alleged anti-gay assault on Metro train.