Vermont to hold last of six same-sex marriage public hearings tonight.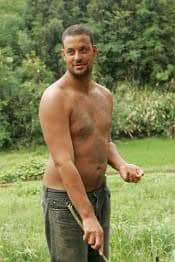 Survivor winner Todd Herzog talks to AfterElton about his win and certain homophobic contestants: "Jean-Robert was really, really, really homophobic. But I knew that by letting the girls know [I'm gay] they could feel comfortable around me and that I could make a tighter alliance with them. With Amanda, Courtney, Peih-Gee, and Denise being in the finals with me, I knew I needed to take the girls because the girls feel more comfortable around the gay guy. He had a lot of opinions on it, saying, 'It's wrong. It's a choice,' things like that. But I think getting to know me really changed his mind quite a bit, because he told me that out of a lot of gay guys he's met, I surprised him. He'd always thought that the gay culture was to sleep around and drink and party and do drugs, and he was shocked that that's just not me."

Amy Winehouse ARRESTED on suspicion of perverting the course of justice.

Scientists on the brink of creating entirely new life forms based on entirely artificial DNA: "Some experts are worried that a few maverick companies are already gaining monopoly control over the core 'operating system' for artificial life and are poised to become the Microsofts of synthetic biology. That could stifle competition, they say, and place enormous power in a few people's hands. 'We're heading into an era where people will be writing DNA programs like the early days of computer programming, but who will own these programs?' asked Drew Endy, a scientist at the Massachusetts Institute of Technology."

L.A. Times: The mustache is back.

LIAR: Lieberman endorses John McCain. But what did he say back during his 2006 reelection campaign? "I want Democrats to be back in the majority in Washington and elect a Democratic president in 2008."

Be seated: Mysterious out-of-reach bench appears in downtown Manhattan.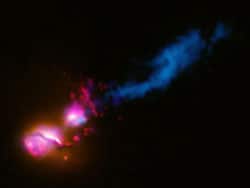 Massive black hole seen blasting a nearby galaxy: "'We've seen many jets produced by black holes, but this is the first time we've seen one punch into another galaxy like we're seeing here,' said Dan Evans, a scientist at the Harvard-Smithsonian Center for Astrophysics and leader of the study. 'This jet could be causing all sorts of problems for the smaller galaxy it is pummeling.' Jets from super massive black holes produce high amounts of radiation, especially high-energy X-rays and gamma-rays, which can be lethal in large quantities. The combined effects of this radiation and particles traveling at almost the speed of light could severely damage the atmospheres of planets lying in the path of the jet. For example, protective layers of ozone in the upper atmosphere of planets could be destroyed."

Behind the scenes of the David Beckham undies shoot.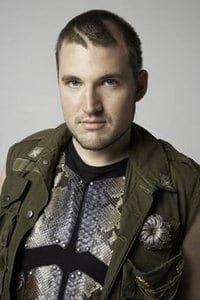 Evan Biddell wins Canadian Project Runway: "The end is here, and so am I. Nobody left on this runway but myself. I just had to say goodbye to my last two competitors, and now the judges are telling me they want to see what else I can do. They believe I have a strong point of view, and an innate sense of style. When they found out I had never built a collection before, that was the moment I felt I might take the prize. I could feel the judges simultaneously think "How the f**K did he do that?" It felt awesome to know you are exactly where you are supposed to be. To be honest with you, fashion is what I know. I love playing with the shapes of a female body, wrapping her up in rich detail, following the curves a woman, using her body as the blueprint and working around it. It just gets me off!"

The Greatest Day of My Life: Michelle Collins takes a subway ride with Anderson Cooper.

Princeton student in anti-gay hoax after pretending to be targeted by others who don't share his conservative views.

Jennifer Saunders tipped as the next Dr. Who.